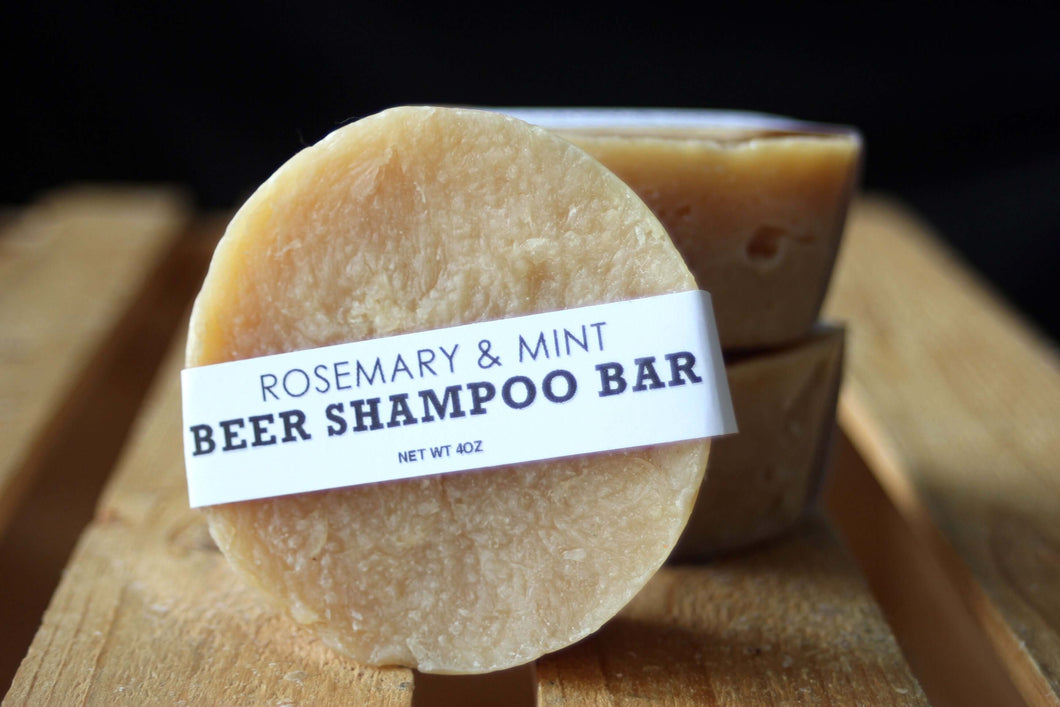 BEER SHAMPOO BAR: ROSEMARY - MINT
Regular price $0.00 $8.00 Sale
Do your hair and scalp some good by switching to all natural shampoo bars. You'll get more uses out of shampoo bars, let the your natural beauty shine through and help the environment by ditching the plastic bottles.
Our Beer Shampoo Bars are made with Imperial Stout Beer giving you double or even triple the benefits needed for luxurious hair.

Scent: Herbal, Mint
Ingredients: Canola Oil, Beer, Coconut Oil, Castor Oil, Sunflower Oil, Cocoa Butter, Olive Oil and Essential Oil.
Size: 4oz - 5oz